Ocean City Maryland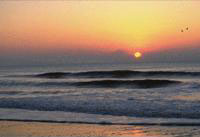 Ocean City is a favorite for family fun vacations. Families from all over the East Coast come year after year for sun and surf in Maryland's only resort beach town. Clean, sparkling sand and water provide free activities for visitors of all ages; sunbathing, surfing, fishing, swimming. And off of the beach, the town is animated with many diverse activities. Water sports and activities are in abundance with jet ski rentals, nature cruises, charter fishing, and parasailing in our miles of bay and ocean waters.
SHOPPING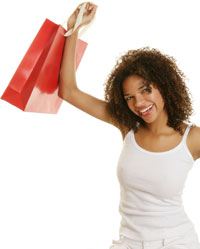 Shopping is another favorite past time of Ocean City vacationers, as the town boasts hundreds of specialty shops, craft stores, antique stores, brand name outlets, and custom gifts not found elsewhere. For a sightly more upscale shopping experience, drive or take the bus over to our brand new Tanger outlets. Dining out is the next special treat Ocean City offers, with more than 160 restaurants offering every type of cuisine you could desire. Seafood is the most dominant, often buffet style, and particularly Maryland crabs, steamed, fried and broiled shrimp, scallops, lobster, mussels, oysters, crawdads, flounder, rockfish, and much more.
FESTIVALS AND EVENTS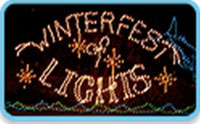 Although Ocean City thrives in the summertime from the 4th of July through Labor Day, the "off-season" is also attractive to many, with its more laid-back, subtle pace. Springfest and Sunfest bring tents bursting with crafts, a smorgasboard of food, and live entertainment. Golf, fishing, and cooler days are prominent features in the fall and spring. Ocean City sparkles in the winter with the Winterfest of Lights for the holidays, and the town is decorated from end to end.
NATIONAL PARKS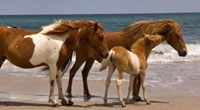 Ocean City, Maryland offers 10 miles of free, clean, sandy beaches on the Atlantic Ocean and a myriad of fun-filled activities for vacationers of all ages. You won't want to miss visiting the nationally recognized Ocean City Boardwalk. And with over 15 parks and recreation complexes throughout Ocean City, a vast array of activities are available along with nearby Assateague Island National Seashore and Pocomoke River State Park.
SCHOOLS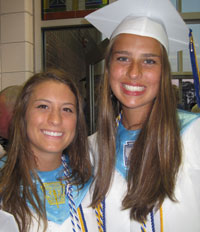 Maryland has been ranked first in the nation for three consecutive years for providing the best high-quality public education to its youth. The public school system in Worcester County continues to be a top-performing Maryland school system with a graduation rate of 94% and 84% of its graduates continuing their education at colleges, universities, and specialized trade schools. More information can be found by visiting: Worcester.k12.md.us Worcester County also has a Special Education School, a number of Private and Parochial schools and highly recognized Colleges and Universities.